Tax Resolution Services from a Trusted Certified Public Accountant in Tampa, FL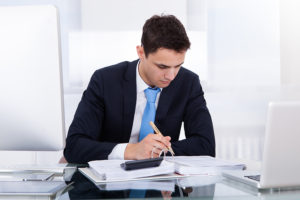 Tax resolution services can help prevent the interest, fees, and penalties related to late or unfiled tax returns from snowballing. Whatever tax situation your business is facing in the Tampa, Florida, area, J.B. Underhill, CPA can help. With wide-ranging knowledge and Big Four experience, we'll call on proven approaches – and use a bit of creativity as appropriate – to achieve a timely resolution on your behalf.
The tax consultants at J.B. Underhill, CPA are well versed in the federal and state tax laws that apply to our clients. We can provide tax resolution services to ensure the best possible outcome for your business, whether that is lifting a crippling tax penalty or negotiating an affordable installment plan to meet a tax debt obligation. After evaluating every aspect of your tax situation, we'll help you create a plan that is both effective and fair.
J.B. Underhill, CPA in Tampa, FL, can provide several types of tax resolution services, including:
Developing installment agreements
Negotiating offers in compromise
Petitioning for penalty abatement
Removing liens and levies
Appealing government actions
And more
Depending on the specific circumstances that led to your current tax issues, you may be eligible for different forms of tax relief. For instance, if there is any uncertainty as to your liability for back taxes or any doubt regarding the collectability of your debt, you might be able to secure an offer in compromise. An experienced tax professional at J.B. Underhill, CPA can help you determine which tax settlement is right for your needs, prepare the necessary documentation to support your claim, and negotiate a tax resolution with the Internal Revenue Service or other taxing authority.
Arranging a tax settlement can be a long and complicated process, often requiring a business owner to divert valuable time and resources away from running his or her business. With the experienced and knowledgeable tax consultants from J.B. Underhill, CPA on your side, you can continue to focus on your business operations as you rely on us to bring an end to your tax problems. Our tax resolution services will make the process as straightforward and hassle-free as possible for you.
To learn more, contact J.B. Underhill, CPA to schedule a confidential appointment at our office in Tampa, FL.