About Us
J.B. Underhill, CPA is proud to serve the accounting, bookkeeping and tax needs of a wide variety of small to medium size businesses. As a local Sarasota CPA firm and experienced business advisor we are in the best position to offer candid financial advice that will help your business grow and prosper. We're committed to helping each client save money, increase profits and build a successful business. We take the time to learn about your business then forge a plan to assist you with all of your accounting, bookkeeping, and tax needs, saving you valuable time and resources.
J.B. Underhill, CPA also works with individuals to prepare income tax returns, design tax planning strategies and provide help with IRS tax problems. Experience the personal attention and quality support J.B. Underhill, CPA has come to be known for in the Sarasota area. Contact us today at 941-921-7256 to set up an appointment for a free consultation.
Jody B. Underhill, CPA, MST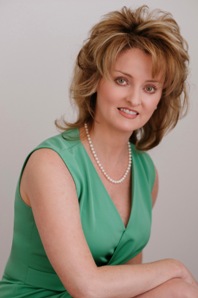 Background – More Experience Means Better Results For You and Your Business. Jody works hard for the best interests of her clients and has demonstrated the ability to quickly understand complex business and tax matters while providing practical solutions to minimize tax payments and save her client's money. In fact, Jody's approach to tax planning is strongly influenced by a quote from of America's leading legal scholars, Judge Learned Hand:
"Any one may so arrange his affairs that his taxes shall be as low as possible; he is not bound to choose that pattern which will best pay the Treasury. There is not even a patriotic duty to increase one's taxes."
Of course hard work is no stranger to Jody. Upon graduating from high school Jody worked fulltime for a CPA firm while attending college at night. Over the next 8 years she earned her Bachelor's Degree and her Master's Degrees in taxation (MST).
After graduation, Jody passed her CPA examination with High Honors in the Commonwealth of Massachusetts and was one of fewer than 5% of all CPA applicants who successfully completed all of the requirements on their first attempt.
Over 20 years later, Jody is now recognized as a tax industry expert who has provided tax compliance and strategic business consulting to both public and private companies and has extensive experience successfully representing her client's interest before the IRS. Additionally, she has been a key advisor to companies seeking to grow through acquisition, performing due-diligence right through to the integration of the targeted business.
Industry Experience & Highlights
Jody was the Managing Tax Director/Partner for a team of forensic tax specialist who had the task of restating tax returns for a national healthcare provider company involved in one of the largest frauds ever perpetrated in U.S. history. Her efforts allowed the company and its shareholders to reclaim federal income taxes of approximately $440 million which is still considered one of the largest tax refunds in history.
Jody led a tax re-engineering project for a large public railroad company. Jody's leadership created a shorter close cycle, increased personnel efficiency while improving financial accuracy and reporting. This resulted in substantial cost savings which improved corporate earnings.
Jody directed multiple cross functional teams for a global public company involving substantial financial restatements. The project required coordination of system information, process technology, outside legal counsel and numerous third parties. Jody developed and designed the engagement approach and the methodology for delivering results within the planned timeline. Jody was individually recognized by this Company's VP of Tax & Treasury for her outstanding leadership and professionalism.
Jody was chosen to lead and coordinate a large scale tax carve-out of the business financials and independent audit for a subsidiary of a Fortune 50 company that was being positioned for sale.
Education:
Merrimack College, North Andover, MA – Bachelors of Science – Accounting
Bentley University, Waltham, MA – Masters of Taxation

Publications and Speaking Engagements
Speaker, Annual CPE Accounting Update
Speaker, IFRS for Tax Professionals
Speaker, Tax Executive Institute – Business Combinations & IFRS Tax Implications
Speaker, Florida Institute of Certified Public Accountants – State Tax Conference
Developed and delivered Tax Accounting (ASC-740) Education Series interactive audio/visual webcasts
Other Activities
Gasparilla Festival of The Arts (Ex-Officio)
United Way of Tampa Bay Committee Chairperson
Leadership Tampa (Class of 2007)
Leadership Tampa Programs Committee
CPA Licenses