CPA and Business Advisory Firm Serving Tampa, FL & Surrounding Bay Area Communities – J.B. Underhill, CPA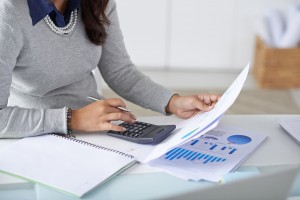 As one of the most forward-thinking CPA and business advisory firms in the Tampa, FL, area, J.B. Underhill, CPA offers much more than traditional accounting, tax, and bookkeeping services – we devise creative solutions to complex problems. Serving as a trustworthy advisor as well as an accountant, we provide proactive services that extend far beyond "best practices" and into the realm of "next practices." In this way, we help our clients seize opportunities and maximize profits in any market condition.
As your strategic partner, J.B. Underhill, CPA will learn everything possible about your business in the Tampa, Florida, area as well as your overall industry. We'll discuss your vision of where you want your company to be in several months, years, or decades, and we'll work closely with you to help you devise financial strategies to achieve your goals. Whether you're planning the sale of a business or would like to minimize a tax liability, we'll become personally invested in your success, always keeping an eye on the road ahead.
In the role of your trusted certified public accountant, J.B. Underhill, CPA can also take care of day-to-day financial recordkeeping and other matters, allowing you to focus more fully on your operations. To help your business run more efficiently and provide you with peace of mind, our team of experienced accounting professionals can perform a complete range of tax and accounting services, including:
Business accounting
Bookkeeping
Tax preparation and planning
Tax problem assistance
QuickBooks training and support
Business incorporation
Forensic and tax accounting
Litigation support
Business valuation
Business acquisition
Succession planning
Audits, reviews, and compilations
At J.B. Underhill, CPA, we offer a different kind of accounting experience. We firmly believe that working with a CPA should involve much more than math – it should also involve chemistry. That's why we focus on establishing trusting, long-term relationships with our clients, and we maintain these valued bonds through year-round communications and personal attention. We also understand that if you need the assistance of a certified public accountant, you have a choice in whom to work with. With J.B. Underhill, CPA, you will receive prompt, timely service from knowledgeable tax professionals with years of experience, making us a logical choice for all your business accounting needs.
To learn how J.B. Underhill, CPA can provide professional tax services and insight to help your business succeed, contact us to schedule a consultation. We proudly serve businesses throughout Tampa, FL, and all surrounding Bay area communities.