Forensic Accounting Services for Businesses throughout Tampa, FL & the Surrounding Area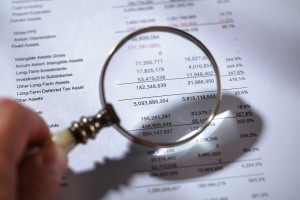 Forensic accounting services from J.B. Underhill, CPA can help you distinguish your suspicions from facts if you are concerned that your business in Tampa, Florida, or any other nearby city may be a victim of fraud. In this situation, it is essential to find the truth quickly and, if necessary, gather evidence that will withstand scrutiny. Our forensic accounting and investigative professionals have the skills and experience necessary to uncover misconduct through the analysis of financial records and other documentation. We will work quickly and efficiently to unravel the puzzle and prepare the documentation you will need to move forward.
In addition to employee corruption and fraud investigations, forensic accounting services can incorporate a variety of other tasks. For instance, some of the assignments we've handled for businesses in Tampa, FL, and the surrounding area include:
Investigation of financial reporting irregularities
Due diligence reviews of potential acquisition targets
Calculation of business economic losses stemming from non-compete agreement breaches, contract disputes, trademark and patent infringements, and product liability claims
Location and valuation of disputed assets and unreported income
Analysis and support of insurance claims
Investigations of actual and anticipated shareholder and partner disputes regarding compensation and benefits
Expert witness testimony
Whether you need to explore possible employee theft, securities or insurance fraud, misappropriation of funds, or kickbacks to employees from outside businesses, J.B. Underhill, CPA can help. When you retain us as your forensic accounting specialist, we will quickly review the situation and offer suggestions of possible courses of action; assist with the protection and recovery of assets; coordinate with other experts, including investigators, forensic accounting document examiners, and consulting engineers; and assist with any necessary civil action or criminal prosecution. We can also help you create a workplace culture that ensures strong internal controls, promotes awareness, discourages unethical behavior, and fosters an environment of mutual proactive vigilance. 
If you think you may have a reason to be concerned about financial misconduct, contact J.B. Underhill, CPA today. During a personal consultation at our office in Tampa, FL, we can help you determine your forensic accounting service needs.