Tax Relief Services for Businesses throughout Tampa, FL & the Surrounding Areas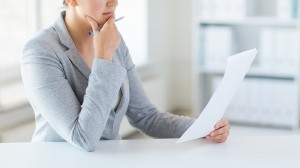 Tax relief services can be beneficial to businesses in all industries throughout the Tampa, Florida, area. When dealing with a tax issue, a company must strictly comply with a very structured process, and even small mistakes can be costly. Requests from the Internal Revenue Service (IRS) and other taxing authorities have firm deadlines for responses, and penalties and interest are often assessed on late replies. With its tremendous power to collect past due taxes, the IRS can seize your assets and even shut down the business you've worked so hard to establish and grow.
To fully protect your organization in Tampa, FL, or a nearby city, it's important to work with an experienced tax professional. At J.B. Underhill, CPA, we regularly interact with the IRS as we provide tax relief services to a variety of businesses – this is a large part of what we do. By relying on our expertise, you can feel confident that your tax issue will be promptly and effectively resolved as you focus your time and energy on what you do best – running and growing your business.
As part of our comprehensive tax relief services, J.B. Underhill, CPA can:
Assist you in gathering the records needed for resolution assessment
Communicate directly with the IRS and other tax authorities on your behalf
Monitor and meet all deadlines
Ensure that every critical step of the process mandated by the tax authority is taken
Complete the necessary documentation, review it with you, and submit it to the proper authority
Request an offer in compromise (a settled amount that is less than the unpaid tax debt)
Keep you fully informed throughout the entire process
Whether you are facing an IRS tax lien, have received a notification of a tax audit, or need to file back taxes, J.B. Underhill, CPA can provide appropriate tax relief services. We have the depth of knowledge and resources that business owners need, along with the flexibility and personalized attention that they want. In many cases, we can eliminate the financial and emotional burdens of a tax issue by reaching a successful resolution through strategic negotiations with a taxing authority.
Contact us today to schedule a confidential appointment at our office in Tampa, FL.