Tax Accountant for Businesses in Tampa, FL & Surrounding Areas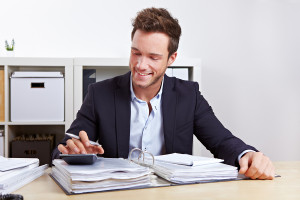 A tax accountant can help a business owner in Tampa, Florida, or other nearby city take advantage of many tax planning strategies. With the ever-increasing complexity of the Internal Revenue Code, it is becoming more and more important for a business owner to work with an experienced tax accountant who can help navigate the various tax reporting and election requirements. Equally important is expert tax return preparation, which can help ensure that a business benefits from all possible tax credits and deductions. Whether your business is a corporation, limited liability company (LLC), or partnership, J.B. Underhill, CPA can provide strategic advice and comprehensive assistance with tax planning and preparation.
Many business owners are so busy running their companies that they don't have time to give much thought to tax planning. In fact, some ignore their taxes completely until it's time to meet with a tax accountant in Tampa, FL. At J.B. Underhill, CPA, we believe tax planning should be an ongoing process. We encourage business owners to review their incomes and expenses on a monthly basis and to meet with an accountant at least quarterly. This can help ensure that a business takes full advantage of all available provisions, credits, and deductions.
When you work with a tax accountant at J.B. Underhill, CPA, we can help you develop tax strategies designed to achieve one or more of the following overlapping goals:
Reduce the amount of taxable income
Lower the applicable tax rate
Control the time period within which taxes must be paid
Claim all available tax credits
Avoid tax planning mistakes
With a knowledgeable and experienced tax accountant from J.B. Underhill, CPA on your side, you can feel confident that your business's finances are in good hands. Through careful tax planning, we can help you avoid unnecessary tax risk and year-end surprises, allowing you to focus your valuable time and resources where they are needed most – on growing your business.
To schedule a consultation with a tax accountant at our office in Tampa, FL, contact J.B. Underhill, CPA today.