Business Acquisition & Succession Planning Services for Companies in Tampa, FL & the Surrounding Area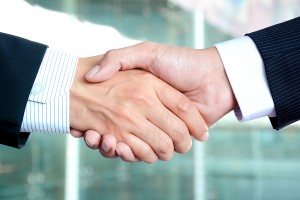 A business acquisition is a high-stakes event for any company in Tampa, Florida, or other nearby city. These transactions are highly complex, and choosing the wrong tax structure or making a bad deal can threaten your business's financial stability. Therefore, it is imperative to work with an experienced accounting firm like J.B. Underhill, CPA. We understand the highly competitive forces and economic trends that drive businesses toward mergers, acquisitions, joint ventures, and divestitures. Equally important, we can provide a seasoned and objective perspective, which can be invaluable if you are considering a business acquisition to grow your organization in the Tampa, FL, area.
The business acquisition professionals at J.B. Underhill, CPA can help you:
Identify targets that would be a good strategic fit for your organization
Assist with due diligence and valuation
Qualify the best candidates for business acquisition
Negotiate contract terms
Determine the most beneficial tax structure
Structure a deal for optimal operational efficiency, while maximizing the tax benefits and minimizing the risks
Integrate the acquisition
Assist with business succession planning
Handle divestitures
The long-term planning process for your business should always begin with your vision of the future. In fact, it's never too early to think about how you will pass your company and its assets on to the next generation. J.B. Underhill, CPA can help you prepare and implement a carefully planned succession path that will enable you to realize and preserve the value of what you've worked so hard to build. For instance, with a strategic business acquisition, you can recruit next-generation talent to maintain and expand the growth of your business well into the future.
For many business owners, an acquisition is one of the most significant events they will ever face. The accounting professionals at J.B. Underhill, CPA have guided many companies through mergers and acquisitions and helped them to achieve their goals. To learn more, contact us to schedule a consultation at our office in Tampa, FL. We can assist you throughout the entire lifecycle of the transaction – as well as the entire lifecycle of your business.