Certified Public Accountant for Businesses in Sarasota, FL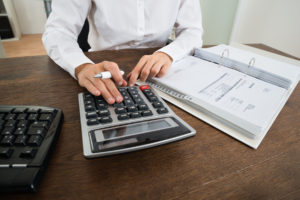 As a certified public accountant serving businesses in the Sarasota, Florida, area, J.B. Underhill, CPA helps organizations increase their financial viability through the design and implementation of savvy business plans and tax-minimization strategies. Our extensive expertise ranges from basic tax management and accounting services to complex tax problem assistance, succession planning, and in-depth audits, reviews, and compilations. We can provide the insight and guidance necessary to help your business thrive.
J.B. Underhill, CPA is a local certified public accountant based near Sarasota, FL. When we started our tax and accounting firm, we had a vision of creating our own business, which we've continued to successfully expand over the years. But, we've always remained true to ourselves, and we're no ordinary firm. We offer a unique combination of large firm experience and the level of personalized attention that only a small firm can provide. Our goal is to develop and maintain long-term relationships with our clients, providing them with the confidence they need to focus fully on running their businesses with the knowledge that their tax and accounting matters are in competent hands.
A certified public accountant at J.B. Underhill, CPA can provide a complete range of services to meet the needs of a business at every stage of its lifecycle. These include:
Accounting and bookkeeping
Tax preparation and planning
Tax problem resolution
QuickBooks training
Business incorporation
Business valuation
Business acquisition
Succession planning
Audits, reviews, and compilations
Forensic and tax accounting
It's a given that, as a business owner, you must continually operate in a state of uncertainty. As the economy continues to undergo rapid changes, it is more important than ever to establish a relationship with a trustworthy certified public accountant – and the tax and accounting firm of J.B. Underhill, CPA gives trust a whole new meaning.
To schedule a confidential consultation to discuss the needs of your business in the Sarasota, FL, area, contact us today.