Dental Accounting Services from J.B. Underhill, CPA – Serving Dentistry Practices throughout Tampa, FL & Surrounding Cities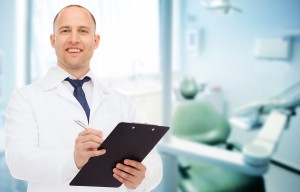 Dental accounting services provided by J.B. Underhill, CPA can unlock the potential of your business in the Tampa, FL, area. We know you invested a significant amount of time and resources to become the owner of your own dental practice. But, maybe you've found that certain aspects of ownership can be more exciting and rewarding than others. For instance, instead of performing mundane – albeit important – financial recordkeeping tasks, you'd probably rather be addressing the oral health of your patients. But, even though your focus is rightly on providing outstanding patient care, your practice is still a business. When you leave the necessary number crunching to us, both you and your patients will have more reasons to smile.
At J.B. Underhill, CPA, we work with many dentists in Tampa, Florida, and nearby cities who feel that their education and experience prepared them well to provide dentistry and oral health care services, but less so to manage the responsibilities that go along with business ownership. That's where we come in. As your trusted accountant and experienced business advisor, we can offer candid financial and tax advice and provide dental accounting and tax services to help your business grow and prosper. We'll take the time to learn about your practice, then develop a plan to assist you with all of your accounting, bookkeeping, and tax needs.
Our dental accounting services include:
Tax planning
Professional tax opinions based on experience and research
Financial statement preparation
Financial forecasting and budgeting
Financial compilations and reviews
Bookkeeping
Payroll
QuickBooks® setup and support
Succession planning
Many dental professionals rely on J.B. Underhill, CPA to provide forward-thinking advice, simplified recordkeeping systems, timely financial reporting, and comprehensive tax planning and preparation, as well as personal and retirement financial planning and other dental accounting services focused specifically on the dental profession. Our reliability and integrity are backed by our extensive knowledge, high standards, and industry experience.
Whether you're a recent dental school graduate, an experienced dentist looking to grow your business, or an owner of an established dental practice, J.B. Underhill, CPA can provide customized dental accounting services and advice to help you manage the real-world challenges and opportunities that come with owning a business. Of course, we understand that establishing and building a relationship with an accounting firm requires a level of trust that must be earned over time. Contact us, and allow us to explain how we can help you build your practice in the Tampa, FL, area.