Tax Preparation Services by J.B. Underhill, CPA – Providing Assistance to Businesses in the Tampa, FL, Area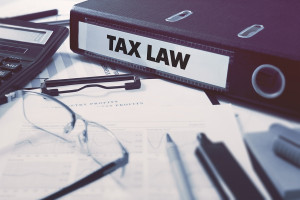 Year-round tax preparation services and support are essential for businesses in the Tampa, Florida, area. As a business owner, you are faced on a daily basis with decisions that have tax implications. And, it might seem like every time you think you've mastered the applicable provisions of the Internal Revenue Code, the rules change once again. For help in navigating this veritable minefield, turn to the local accounting firm of J.B. Underhill, CPA. We offer a perfect blend of Big Four experience and personalized accounting and tax services.
When you first decided to take the exciting step of starting your own business, you probably didn't envision spending most of your time on bookkeeping tasks, financial statement preparation, and payroll administration, let alone constantly scrambling to meet tax-filing deadlines. Devoting your precious and limited time to accounting and tax-related duties can detract from innovation, sales, customer service, and new opportunities, potentially leading to serious consequences for your business. The good news is that you don't have to.
Whether you own a start-up or a multi-generational family-owned business in Tampa, FL, J.B. Underhill, CPA can provide expert accounting and tax preparation services designed to help you:
Stay informed of new tax legislation
Take advantage of economic opportunities
Achieve substantial tax savings
Improve your bottom line
At J.B. Underhill, CPA, we believe that providing good tax preparation services requires strong relationships. Before we begin, we'll gain a comprehensive understanding of your business, as well as the potential risks and opportunities it faces, so that we can focus our attention where it matters the most. Together, we'll create the customized solutions and strategies you need to help your business grow and reach its potential. Your goals, combined with our innovative ideas, can be a winning combination that will help your business thrive throughout its entire lifecycle, from start up through maturity and onto succession.
To learn more about the professional tax preparation services we can provide for your business in Tampa, FL, or any other nearby community, contact us today.