Certified Public Accountant for Businesses in New Port Richey, FL & Surrounding Areas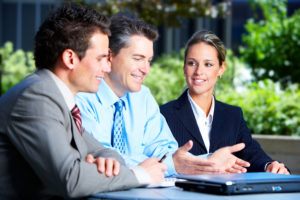 If you're looking for a certified public accountant for your business in the New Port Richey, FL, area, consider J.B. Underhill, CPA. With a comprehensive understanding of professional accounting and auditing standards, tax minimization strategies, and strategic business planning, J.B. Underhill, CPA is well positioned and equipped to be your accounting service provider as well as your trusted business advisor.
At J.B. Underhill, CPA we know that every business needs a certified public accountant who is good with numbers – and we most certainly are. But, we also believe that there is much more to the equation. That's why we pride ourselves on not only being good with numbers, but also on being good with people – especially business owners who are working to establish a foundation of success, or building upon their success.
As your certified public accountant, J.B. Underhill, CPA will be a reliable resource for a wide variety of traditional tax, accounting, and bookkeeping services for your business in the New Port Richey, Florida, area. Additionally, we can provide strategic guidance and value-added services, such as:
Forensic accounting
Business valuation
Audits and assurance
Reviews and compilations
Business acquisition and succession planning
Tax problem resolution
And more
When it comes to the success and profitability of a business, a cookie-cutter approach just won't cut it. Whichever industry your business is in, J.B. Underhill, CPA can provide tax and accounting services that are custom tailored to your unique needs. To start, we'll learn all about your business, then dive deep into the nuances of your industry to gain a full understanding of how we can help you achieve your business goals.
Of course, the success of a business hinges on more than accounting and bookkeeping. In working with our many clients over the years, we've learned and experienced the key factors that can make a marked difference in a business's bottom line. As a result, we know what it takes to help a business thrive.
To get a better sense of who we are and what we do, you can contact J.B. Underhill, CPA to schedule a consultation with a certified public accountant at our office near New Port Richey, FL.