Certified Public Accountant Partnering With Businesses in Bradenton, FL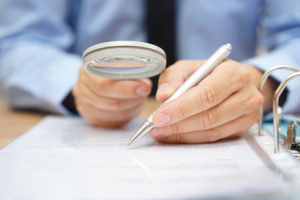 J.B. Underhill, CPA is a certified public accountant in the Bradenton, Florida, area. Built on a foundation of integrity and professionalism, our firm serves businesses in a wide range of industries, including health care, hospitality, construction, and more. We're unique in that we provide a level of expertise that is on par with that of a Big Four accounting firm, but we also complement it with a personal touch that is often found to be lacking among our larger competitors.
If you've ever wondered whether you need a certified public accountant for your business in Bradenton, FL, consider some of the services that J.B. Underhill, CPA can provide:
Tax and business advisory – Tax laws are not only complicated, but they are also constantly changing, making the risk of noncompliance very high. At J.B. Underhill, CPA, we eat, sleep, and breathe tax law – so you won't have to.
Tax problem resolution – If your business is facing an IRS audit, following the paper trail can quickly become overwhelming. Tracking down scattered financial records and prior tax returns can be a real challenge. An experienced tax accountant like J.B. Underhill, CPA can not only help you reconstruct lost data, but also ensure that your voice is heard throughout the process.
Accounting and auditing – A forward-thinking certified public accountant can be a key ingredient in the success of your business. Whether your organization has outgrown your accounting software or you need assistance in preparing financial statements, we can help by anticipating, planning for, and avoiding potential pitfalls while they are still well out on the horizon.
Forensic accounting – From fraud detection to attestation services for declaring no wrongdoing, a forensic accountant can help you get to the bottom of any financial discrepancies. If you are unable to reconcile the business records of your organization and must find answers to crucial questions, investigative accounting services could be the solution you need.
Litigation support – J.B. Underhill, CPA can provide accounting expertise throughout the entire litigation process, from the time leading up to filing a case through the discovery process, trial, and post-hearing briefs, as necessary.
As your business grows and progresses through its lifecycle, its needs can change dramatically. J.B. Underhill, CPA is a certified public accountant who can keep you moving steadily toward your financial goals while continually reassessing and readjusting the paths you take to reach them.
If you'd like to learn more, contact us to schedule a consultation with a certified public accountant at our office near Bradenton, FL. J.B. Underhill, CPA is committed to providing value-added ideas and timely advice designed to help our clients safeguard their business's financial futures.