Certified Public Accountant for Businesses in Tampa, FL & Surrounding Areas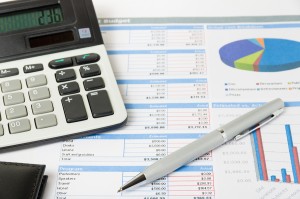 A certified public accountant can do much more than prepare financial statements and tax returns for your business in Tampa, Florida, or a nearby city. If you select the right accounting firm, you'll gain not only a qualified CPA, but also a trusted business advisor. You'll benefit from strategic guidance and a range of valuable services designed to support and directly influence the success of your company over its entire lifecycle, increasing possibilities for both current and future generations. Because an accounting firm can potentially be an indispensable asset to your organization, you'll want to choose wisely. In the Tampa, FL, area, you needn't look any further than J.B. Underhill, CPA.
J.B. Underhill, CPA is a certified public accountant that has extensive experience providing a range of accounting and tax services to businesses across a wide range of industries, including medical offices, dental practices, and restaurants. But more than that, we're a strategic partner to business clients who want to see their companies grow and prosper. We believe the key to remaining profitable in a highly competitive business world is continually exploring new ways to improve all facets of an organization. As your certified public accountant, we'll take a proactive approach, which to us means more than simply making occasional suggestions. We will also:
Maintain an open dialogue all year round – not just during tax season or when financial reporting deadlines are looming
Ensure the timeliness and accuracy of critical financial data, so you can confidently focus your attention on other aspects of your company
Provide an educational experience that furnishes you with the knowledge, tools, and support you need to understand the potential outcomes of business decisions, capitalize on opportunities before they vanish, and drive profitable growth
Even with decades of marketplace history and success behind your business, maintaining its growth and prosperity is no easy feat. Every day, you must confront and navigate challenges that can directly impact your company's bottom line. At J.B. Underhill, CPA, we understand that your needs extend far beyond technical expertise and filing deadlines. You also need strategic insight, ongoing improvements, and a relationship with a certified public accountant that grows along with your business.
We believe our approach sets J.B. Underhill, CPA apart from other accounting firms in the Tampa, FL, area – in a way that matters to our clients. To schedule an appointment with a certified public accountant, contact us today.