Certified Public Accountant for Businesses in the Tampa, FL, Area & All Nearby Cities – J.B. Underhill, CPA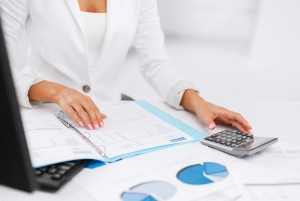 Perhaps you're seeking an accountant in the Tampa, Florida, area to ensure the accurate preparation of your business' financial records and the prompt payment of its taxes. When you partner with J.B. Underhill, CPA, you'll get much more than a certified public accountant who performs these traditional bookkeeping services – you'll also gain a savvy business advisor and highly skilled, results-oriented solver of long-term business problems. With a Big Four background and decades of hands-on experience, your accountant at J.B. Underhill, CPA can anticipate a variety of complex issues and provide wide-ranging, strategic advice to help your business capitalize on opportunities and navigate through challenges.
When tackling a full range of intricate business matters, your accountant at J.B. Underhill, CPA will take a highly nuanced approach that draws on years of experience in supporting clients with similar needs. After learning the ins and outs of your business, we can strategically tailor and consistently deliver innovative solutions to unlock the full potential of your organization.
For instance, in addition to providing fundamental tax and accounting services, your certified public accountant at J.B. Underhill, CPA can assist with:
Business valuation
Business acquisition and succession planning
Audits, reviews, and compilations
Forensic investigation and mediation
QuickBooks setup and implementation
Among clients in Tampa, FL, and surrounding Bay area communities, J.B. Underhill, CPA has earned an outstanding reputation as a certified public accountant that is not only responsive, but also provides year-round personal attention. We understand the value in being more than a once-a-year service provider to our clients, who count on us to deliver professional services and insight to help their businesses succeed well into the future. Our practice is relationship-based, and as a trusted accountant, advisor, professional colleague, mentor, and friend, we take each client's success personally.
As a practical matter, your accountant at J.B. Underhill, CPA will uphold a commitment to delivering the services you need on time, on budget, and for a competitive fee that is commensurate with the value you receive. To schedule a consultation at our office, contact us today. We proudly serve businesses throughout Tampa, FL, and all nearby cities.