CPA Firm Serving Tampa, FL & Surrounding Communities – J.B. Underhill, CPA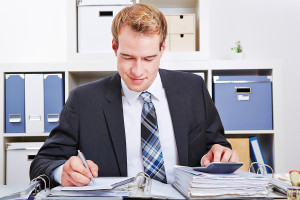 As a forward-thinking CPA firm working with businesses in the Tampa, Florida, area, J.B. Underhill, CPA understands that our clients need more than traditional tax and accounting solutions. With highly specialized skills and a Big Four background, as well as an infectiously winning attitude, we can offer insightful ideas and creative solutions designed to achieve the best possible results. Our clients benefit from working with a local CPA firm that shares their values, is responsive to their needs, and has the depth of experience necessary to help them grow.
Of course, as a CPA firm in Tampa, FL, the heart of our business is accounting for numbers, and we perform this service with accuracy, objectivity, and integrity. But, we also shine as a trusted advisor who offers our clients strategic guidance and a range of value-added services, including:
Forensic accounting
Audits, reviews, and compilations
Business valuation
Business acquisition and succession planning
Tax problem assistance
QuickBooks® training and support
Business incorporation
Litigation support
To get started, we'll learn everything possible about your business and industry. We'll then discuss your vision of where you'd like your company to be in the coming months, years, and decades. Finally, we'll help you devise and implement the financial strategies you need to get there.
You might be wondering what it would be like to work with our CPA firm. After all, public accounting has a reputation for being a serious and tough profession that requires long hours and hard work, and all of that is true. However, we like what we do and treat every situation as if it were our own. In addition to outstanding qualifications and extensive experience, our CPA firm has a uniquely open and friendly culture. As your accountant, we'll help you get the results you need for your business, and we think you'll enjoy working with us throughout that process.
To learn more about our CPA firm, contact us to schedule a consultation at our office in Tampa, FL.