Accounting Services and QuickBooks® Training for Businesses in Tampa, FL & Nearby Cities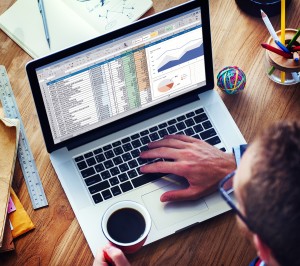 When providing accounting services in the Tampa, Florida, area, the professionals at J.B. Underhill, CPA meet many business owners and employees who request expert assistance in setting up and maintaining their own accounting software systems. Most businesses use QuickBooks®, which can help make the performance of many essential day-to-day bookkeeping tasks both straightforward and efficient – if the system is set up and used properly. As a Certified QuickBooks® ProAdvisor with extensive experience with multiple versions of bookkeeping software, J.B. Underhill, CPA can provide the accounting services you need, including assistance with the installation, setup, training, and support of your QuickBooks® system to ensure that your business receives the maximum benefits of your investment.
As a provider of accounting services, J.B. Underhill, CPA understands that businesses throughout Tampa, FL, and beyond need oversight and control of their cash flows, expenses, check writing, and daily money management tasks. For these purposes, QuickBooks® is one of the best solutions on the market. When your organization's critical financial information is properly maintained, easily accessible, and all in one place, you'll always know where your business stands, and you'll be well prepared for tax season.
Some of the QuickBooks® accounting services we offer include:
Selecting the right version of QuickBooks® – We'll learn about your organization, evaluate your bookkeeping requirements, and discuss your preferences to determine which software version will best meet the needs of your business.
Setting up QuickBooks® – We'll install your software, guide you through critical decisions during setup, identify and import the appropriate accounts, and then map your accounts to facilitate tax preparation.
Providing QuickBooks® training – We'll provide comprehensive training in an engaging format for you and your staff so you can feel confident that your business is benefitting from the full power and flexibility of your accounting system.
Supporting your system – Our accounting services include ongoing guidance and system support, so we'll be available to answer questions, troubleshoot problems, and review and clean up your data file on a regular basis to ensure accuracy.
Whether you're just getting started with QuickBooks® or you have been using it for some time, J.B. Underhill, CPA can provide the customized accounting services you need. Additionally, as a Certified QuickBooks® ProAdvisor, we are authorized by Intuit Labs to provide QuickBooks® software to businesses at discounted prices.
Contact J.B. Underhill, CPA today to learn more about our QuickBooks® support and other accounting services. We can provide software training by telephone, remotely, onsite, or in our office in Tampa, FL.