Audit Services from J.B. Underhill, CPA for Businesses in Tampa, FL & Surrounding Areas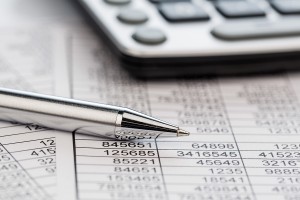 With audit services performed by J.B. Underhill, CPA, you can feel confident that the financial statements prepared for your business in the Tampa, FL, area provide not only a clear picture of the financial health of your organization, but also a high level of assurance to outside parties, such as lenders, investors, and other third-party users. That's because an unqualified opinion of a certified public accountant who performed audit services provides reasonable assurance that an entity's financial statements fairly represent its financial position in accordance with established accounting principles.
While the prospect of an audit may seem daunting, J.B. Underhill, CPA is committed to making the process as streamlined and stress-free as possible for our clients in Tampa, Florida, and the surrounding area. To do so, we perform our audit services in a series of clearly defined steps, including:
Planning – Before we begin, we will work with you to identify any relevant risks and concerns, define the scope of our audit services, and prepare a detailed plan.
Interim field work – In order to save valuable time during the critical year-end "crunch," we'll perform interim work prior to the end of your business' fiscal year to identify potential issues and begin devising appropriate resolutions.
Year-end field work – We will perform our audit services in accordance with our agreed-upon plan, ensuring that all issues are resolved timely and appropriately.
J.B. Underhill, CPA will remain in close contact with you throughout the entire audit process. Our communications will include detailed progress reports, updates on unresolved issues, and information on our audit findings. We will request any needed materials well in advance and schedule our work at times that are convenient for you, allowing adequate time to complete our audit services in order to meet your deadlines.
Audit services from J.B. Underhill, CPA can confirm the credibility of your business' financial statements in order to satisfy a wide range of stakeholders, including employees, customers, suppliers, and creditors. Additionally, we can help ensure the timely and accurate payment of taxes and help avoid interest, penalties, and investigations. Finally, we can facilitate the purchase or sale of a business.
In addition to full-scope audit services, J.B. Underhill, CPA can also perform reviews and compilations, depending on the level of assurance required on your company's financial statements. During a review, we will perform the analytical procedures and inquiries necessary to provide assurance that no material modifications should be made to your company's financial statements in order to ensure that they fully conform with the applicable financial reporting framework. In a compilation engagement, we can assist you in presenting your company's financial information in the appropriate form, without performing any testing or providing any assurance.
To learn more about our audit services, as well as reviews and compilations, contact J.B. Underhill, CPA today. During a private consultation at our office in Tampa, FL, we can help you determine the level of assurance that will meet the needs of your business.