Certified Public Accountant Partnering With Businesses in the Clearwater, FL, Area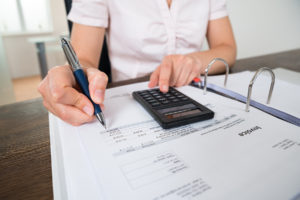 J.B. Underhill, CPA is a certified public accountant serving businesses in the Clearwater, Florida, area. As a full-service accounting, tax planning, tax preparation, and business advisory firm, we strive to develop long-term relationships built on trust and mutual respect, taking the time to fully learn and understand each client's business. In the role of trusted partner, we work closely with our clients to identify their business objectives and help them achieve their goals. By providing financial and operational leadership, guidance, and advice, we can assist you in maximizing your profits and improving your quality of life.
Because we recognize that each business is unique, we custom tailor our certified public accountant services to meet each client's precise needs. For instance, we offer services designed specifically for businesses in various industries, including:
Health care
Hospitality
Construction
Real estate
Professional services
And more
In this way, we are able to address the particular challenges, compliance needs, working capital issues, and standard tax practices of each industry. As a result, we can provide more effective services and achieve better results for businesses in Clearwater, FL, and elsewhere.
Utilizing the benefits of extensive experience and creativity, our certified public accountant takes a hands-on approach to client service, providing valuable advice and recommendations regarding the ever-changing economy on an ongoing basis. This means we can often anticipate potential issues before they arise and address them before they become problems. This is one reason we believe in making ourselves available to our clients year round, not just at tax time or the end of a financial reporting period.
If you'd like to learn more about our unique approach to business accounting, contact us to schedule a consultation with a certified public accountant at our office near Clearwater, FL.