Certified Public Accountant for Businesses in the St. Petersburg, FL, Area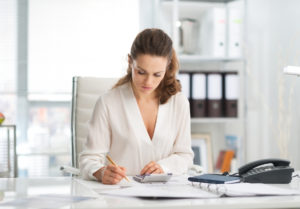 J.B. Underhill, CPA is a certified public accountant located near St. Petersburg, Florida. Working with businesses in a wide range of industries, we offer a comprehensive array of tax and accounting services. For instance, we can assist with audits, reviews, compilations, bookkeeping, budgeting, cash management, tax preparation, tax problem resolution, QuickBooks solutions, forensic accounting, internal controls, and more. Our unique approach distinguishes us from most other accounting firms; that is, we work with each client as a long-term business partner.
As one of the most forwarding-thinking business advisory firms in the St. Petersburg, FL area, J.B. Underhill, CPA is a certified public accountant who:
Is easy to work with – We provide our clients with a perfect blend of Big Four experience and personal attention. Because all decisions are made locally, we are able to offer a level of responsiveness that is difficult to find in a larger firm.
Has a stellar reputation – We're well known for our extensive knowledge and experience, prompt and accurate service, and proactive (as opposed to reactive) approach.
Does great work – We continually dazzle our clients by completing our work on time, on budget, and without surprises.
As a business owner, you have a lot on your plate. On a regular basis, you likely have to deal with multiple wide-ranging matters, including those related to human resources, sales, equipment, real estate, finances, and more. It's quite understandable that, unless your business specializes in tax and accounting, you probably don't have the time or energy needed to become and remain an expert in those areas, where even small mistakes can have major consequences. Financial security and integrity are vital for a growing business; that's why it's so important to work with a trusted certified public accountant like J.B. Underhill, CPA.
Let's talk. To schedule a confidential consultation to discuss your business with a certified public accountant in the St. Petersburg, FL, area, contact J.B. Underhill, CPA today.