Restaurant Accounting Services from J.B. Underhill, CPA – Serving Tampa, FL & Surrounding Cities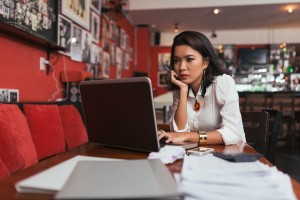 Restaurant accounting services can help busy restauranteurs in Tampa, FL, and surrounding cities achieve financial success and business growth in a highly competitive industry. While popular perceptions regarding restaurant failures tend to be exaggerated, the overall restaurant failure rate is on par with the cross-industry average for new and established businesses (approximately 60 percent). Nevertheless, many dining establishments are open seven days a week, which often results in demanding and unpredictable schedules for owners. What's more, seasonality issues and employee turnover can heavily impact a restaurant's bottom line. At J.B. Underhill, CPA, we have in-depth knowledge of the financial aspects of the food service industry. Our mission as accountants and business advisors is to provide comprehensive tax and accounting services to restaurant owners, allowing them to shift their focus away from tedious number-crunching tasks and onto what they do best.
Like most business owners in Tampa, Florida, and the surrounding area, restauranteurs face certain barriers to success, some of which are industry-specific. For instance, every time a customer orders a meal, the price of that meal must be recorded in the restaurant's accounting system. Therefore, a typical restaurant owner is tasked with logging dozens of journal entries on a daily basis. J.B. Underhill, CPA can streamline this process by developing an efficient accounting system for bookkeeping and subsequent financial reporting. We can also provide financial reports detailing expenses and assets so you'll have peace of mind in knowing where your business stands at any given time.
In addition to the design and maintenance of accurate recordkeeping systems, some of the key restaurant accounting services we can provide include:
Business start-up assistance
Financial statement preparation on an annual, quarterly, monthly, and ad hoc basis
Payroll services
Gratuity tracking and recording
Tax planning strategies and tax return preparation
Tax audit assistance
Business consulting
Budgeting and financial projections
Succession planning
QuickBooks® setup and training
Integrated point-of-sale (POS) systems to streamline important accounting functions
Development of a strong system of internal controls to prevent theft and waste
Whether your business is an owner-operated delicatessen, family-run coffee shop, national franchise chain, or fine dining establishment, you can trust J.B. Underhill, CPA to provide the specific restaurant accounting services you need. We have extensive industry experience, and we fully appreciate that all restaurants are not alike. If you partner with us, our first step will be to learn as much as we can about your business. This will allow us to provide customized restaurant accounting services and advice designed to help your business succeed and prosper. As your trusted business advisor, we will be personally invested in your success.
To learn more about restaurant accounting services from J.B. Underhill, CPA, contact us today to schedule a consultation at our office in Tampa, FL.