Accounting Firm Serving Businesses in Tampa, FL – J.B. Underhill, CPA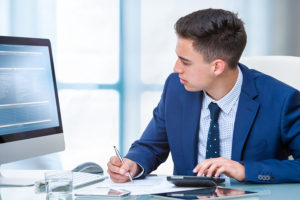 The Tampa, Florida, accounting firm of J.B. Underhill, CPA provides a comprehensive array of industry-specific accounting, tax, assurance, and business consulting services to area organizations. We are large enough to provide the specialized expertise that you need, yet small enough to value personal relationships. Working with businesses in wide-ranging industries, including health care, hospitality, construction, real estate, and professional services, we deliver exceptional value to each client we serve by putting our knowledge, creativity, and experience to work on their behalf.
Our accounting firm was built on a foundation of integrity, respect, commitment, and Big Four experience. We believe these ideals are valued by the people we do business with, integral to successful client relationships, and relevant everywhere. Our mission is to be a valued partner to our clients year round by:
Understanding their organizations
Anticipating their needs
Providing insight to help them achieve their goals
At the accounting firm of J.B. Underhill, CPA, we are passionate about serving the Tampa, FL, community – where we also live, work, and play – and all decisions are made locally. This means our clients are never forced to wait for answers from people in remote cities who have no direct involvement with their accounts. We are committed to providing our clients with fast solutions and competent advice, and we do so by becoming directly involved in their success. This is reflected in the outstanding reputation of our accounting firm, which also mirrors the high standards that we set for ourselves.
To learn more, contact J.B. Underhill, CPA to schedule a consultation at our office in Tampa, FL. As our client, you will benefit from working with a local accounting firm that shares your values, is responsive to your needs, and has the depth of experience and resources necessary to help your business grow.