Tax Services from J.B. Underhill, CPA – Partnering with Businesses in the Tampa, FL, Area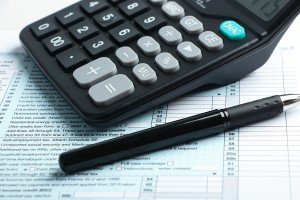 Strategic tax services are essential for businesses throughout the Tampa, FL, area and beyond. The tax environment is in a constant state of flux, and this can make it difficult for a business owner to keep up with the ever-changing filing deadlines, recordkeeping requirements, and other tax-related obligations associated with running a business. An experienced tax professional from J.B. Underhill, CPA can help. We'll keep you informed of new legislation and offer up-to-date strategies that allow your business to take advantage of significant economic opportunities, achieve substantial tax savings, and improve its bottom line.
When you retain J.B. Underhill, CPA for accounting or tax services, you'll benefit from a unique combination of Big Four experience and personal attention. We firmly believe that good tax services are built on a foundation of strong relationships. To begin, we'll gain a thorough understanding of your organization, including its potential risks and opportunities, then focus our attention where it matters most. Over the years, we've distinguished ourselves in Tampa, Florida, and surrounding Bay area communities as experienced professionals who have a comprehensive understanding of tax law and provide personalized tax services.
In addition to planning, preparing, and filing business tax returns, J.B. Underhill, CPA provides a broad spectrum of tax services. For instance, we can:
Structure your business in a way that reduces its tax liability
Develop an ongoing strategy to minimize your business' tax liability as it evolves over time
Ensure that your business remains in compliance with all federal, state, and local tax laws
Evaluate the potential tax consequences of business events, such as mergers and acquisitions, and structure these transactions in the most tax-efficient manner
Represent your business before the IRS and state regulatory agencies
At J.B. Underhill, CPA, we believe in taking a proactive – rather than reactive – approach to providing tax services. This means we will remain committed to you as our client not only at tax time, but throughout the year. As we stay current on new and changing tax laws, we will continually identify and recommend key tax planning strategies to minimize your business' current and future tax liability.
In addition to delivering accurate, value-added business advisory and tax services, J.B. Underhill, CPA provides peace of mind that helps our clients sleep well at night with the knowledge that their finances are in good hands. We also allow our clients to focus on running their businesses instead of spending time keeping up with the tax code or performing day-to-day accounting tasks. To learn more about the professional tax services we can provide for your business in Tampa, FL, or any other nearby community, contact us today.