Business Incorporation Services for Companies in Tampa, FL & the Surrounding Area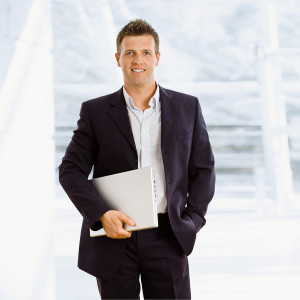 Business incorporation services from an experienced accounting firm like J.B. Underhill, CPA can help pave the way for the future success of your company in Tampa, Florida, or other nearby city. While the process of incorporating a new or existing business is often relatively straightforward, it can have significant long-term consequences. We can eliminate any guesswork and empower your decision-making to help you get your company started off on the right track.
Before incorporating, it's important for a business owner to seek expert advice to ensure that all of the potential financial and organizational benefits afforded to the new entity are fully taken advantage of. For instance, the Internal Revenue Service provides corporations with a series of tax advantages that are unavailable to sole proprietorships and certain other business structures. Serving as a trusted advisor and strategic partner, J.B. Underhill, CPA can provide comprehensive and customized business incorporation services to guide you through the process of forming a new corporation in the Tampa, FL, area. We'll help you make the best decisions up front so that you can minimize costs and maximize benefits as your business continues to grow well into the future.
Working with J.B. Underhill, CPA is a lot like having your own chief financial officer. Our business incorporation services include:
Advice on the type of business structure that will minimize your taxes and personal liability, and maximize your future resale potential
Preparation and filing of all start-up paperwork, including the applications for your Federal Employer Identification Number and all required state and local licenses and permits
Assistance with business plan development
Selection of the best accounting software for your business type and budget
Help with establishing cash flow, billing, collection, and cost-monitoring procedures
Starting a business can be very exciting, but there are many potential pitfalls to navigate. You can avoid costly mistakes that can have significant current and future repercussions by taking advantage of the business incorporation services offered by J.B. Underhill, CPA.
To learn more about our business incorporation services, contact us to schedule a consultation at our office in Tampa, FL. You can count on J.B. Underhill, CPA to provide invaluable insight and advice not only during the business incorporation process, but also throughout the entire lifecycle of your business.