Tax Advisor Providing Business Advisory Services in Tampa, FL & Surrounding Areas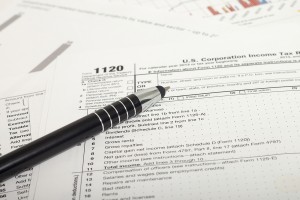 A tax advisor can provide the strategic advice and guidance you need to navigate the ever-changing tax laws and discover ways to reduce your overall business tax liability in Tampa, Florida, or other nearby city. A knowledgeable and experienced tax advisor from J.B. Underhill, CPA will work closely with you, learn as much as possible about your company, and make sure that you are tax savvy instead of tax stressed.
As your trusted tax advisor, J.B. Underhill, CPA will take a proactive approach that encompasses much more than tax deadlines and compliance. We'll ask the right questions, taking into account both the short- and long-term goals of your business in the Tampa, FL, area, as we develop comprehensive tax planning recommendations. We'll help you capitalize on money-saving strategies that are hidden in the labyrinth of the Internal Revenue Code and often overlooked or undiscovered by business owners who simply don't have the time or resources to fully explore them.
Some of the business advisory services that your tax advisor at J.B. Underhill, CPA can provide include:
Tax entity structure determination and review
Federal, state, and local tax compliance, planning, and preparation
Income tax accounting
Sales and use tax compliance, planning, and preparation
Payroll tax compliance, planning, and preparation
Resolution and management of merger and acquisition issues
Research on the unique tax implications of your business
Succession planning considerations
Your tax advisor at J.B. Underhill, CPA will also help you understand the tax rules and risks that apply to each situation your organization faces. And, when you are confronted with a big business decision, we'll explain the financial statement impact as well as the tax consequences of each alternative. Ultimately, our goal is to help you avoid unnecessary tax risk and prevent year-end surprises, so you can focus your time more fully – and confidently – on growing your business.
To schedule a consultation with a tax advisor at our office in Tampa, FL, contact J.B. Underhill, CPA today.